How To Use Indulekha Bringha Oil?


How To Use Indulekha Bringha Oil?
1. Remove the comb applicator.
2. Push and break the knob to allow continuous flow of oil.
3. Reattach the comb applicator to the bottle.
4. Apply the oil directly to your scalp with the comb applicator.
5. Allow the oil to sit on your scalp for 2-3 hours for best results.
How Often To Use Indulekha Oil?


Apply regularly and leave in for 2 to 3 hours. Wash and cleanse your scalp with a Indulekha Bringha Hair Cleanser. If problem persists, please consult a physician.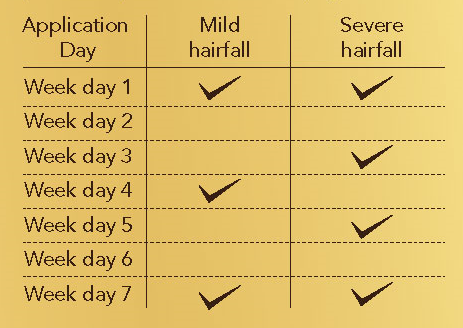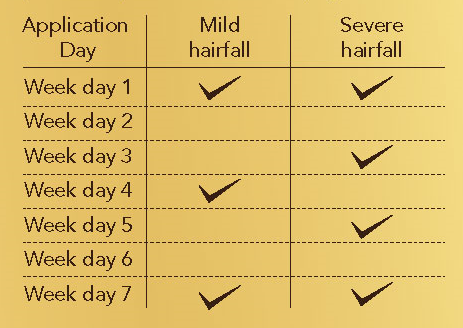 What is Hair Loss?
Hair Loss refers to reduced hair on the scalp. Everyone experiences some Hairfall (around 50-150 strands daily), but when hair grows back slower than it falls, that is known as hair loss.
Excess Hairfall can be explained by the Hair Growth Cycle – Each cycle consists of long growth (Anagen), short transition (Catagen) and a short rest (Telogen). At the end of the cycle, the hair falls out (Exogen) and a new hair begins growing from the same follicle.
When the phases are in balance, natural amounts of hairfall occur. When the phases are imbalanced, it causes excess hairfall.
What Causes Hair Fall?


Hairfall can be caused for several reasons, both internal and external.
• Poor blood circulation
• Lack of nutrition
• Infection
• Drugs
• Pregnancy
• Pollution
• Hyperthyroidism
• Involutional alopecia
• Allergies
• Stress
• Lack of exercise
• Lack of sleep
How To Check The Authenticity Of Oil?


You can check the authenticity of the Indulekha Bringha Oil by -

1. SMS - Send the "Code" written on the inner flap of the carton to the given number - "9222205444" and we'll confirm if your product is original or not.
2. Look for the sticker as shown in the image on the side of the carton.